Hello! I am Ashlea a.k.a Miss McDonald, the teacher behind and author of
Miss McDonald's Memoirs
and I am SO thrilled to be guest posting for Lana! I stumbled upon her through her Instagram profile.. and I must say.. her blog is so fantastic!
After polling many teacher friends of mine, I decided to share some ideas for sparking interest and excitement about reading. Many of my ideas stem from different teacher literature, namely
The Book Whisperer
and
Daily Five
.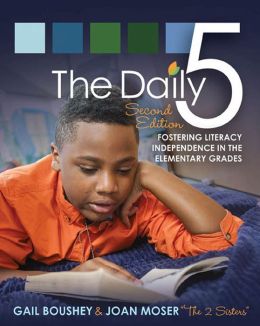 This year, I was SO excited about the progress my students made in reading.. and I must attribute a lot of it to THEM and their willingness to push themselves to read more, more, more! I will take a teeny bit of credit for setting up the environment to make it as attainable as possible for them.. so, here goes my list of must-do's.. in hopes of helping you do the same in your classroom!
1) Good Books-

Always have a plethora of GOOD books around. (On many different levels). I know what you're thinking... books are expensive! You're right, they are... but a library card is FREE! The kiddos LOVED when I would bring in my Library haul of new books.. plus, it made it a sort of novelty for them, because they never knew what I would reveal next!
2) Book Raffles-

Every Friday, we would start the day off with a "Book Raffle". SO easy to do! I would use my bonus points from Scholastic, or visit Amazon, and purchase a book my students had either requested, or surprise them with a new book. I would hang the book and a brown paper bag on the board for them to put however many tickets they wanted (from what they had earned) with their name on it. Right after announcements, we would do a "drum roll" and I would select the first reader.. they LOVED this!
3) Fun Reading Spots-

You can make or buy fun reading spots for your book worms to use throughout the year. I purchased these fuzzy cubes from Five Below, and used my classroom rocking chair, my teacher chairs, and anywhere else their hearts desire(!) for them to enjoy their IDR (Independent Daily Reading) time each day. To pick the special seats, I would draw names at the beginning of the day and clip their names on our "Where Will You Read Today" chart!
4) Reading Parties-

My school last year was a PBIS school.. so, we would earn class parties on a regular basis. I always tried to pump up and incorporate reading into our class celebrations. My kiddos loved "Camping Out" by using blankets and pillows to build forts. Then, they cozied up and ejoyed reading a book of their choice! We also did "Pop Your Top" and "Flashlight Reading". They loved them all! By the end of the year, they were requesting these as our classroom celebrations... music to a teacher's ears! :)
5) Planned IDR Time-

Every day, we had at least 20 minutes of scheduled, intentional IDR time. This sent the message loud and clear that Independent Reading is a priority in our classroom and not to be taken lightly! On certain days, we would have "IDR Challenge" days where they would work together as a community of readers to beat our Independent Reading time.. they loved it! I also loved how this alone motivated them to help each other choose good books!
6) Read Everywhere-

My kiddos knew that part of our routine this year was to take our books with us whenever possible! They were "that class" that would bring IDR books to assemblies.. not only did this make them proud, but it also helped to manage their behavior! BONUS!
7) Reading Record Bulletin Board-

To further remind them how important it is to make sure we are reading daily, we also kept a log of how long they read independently each day... and publicly posted the expectation for IDR time. This was NO easy feat! If you can see the "Independence Chart", in order for their IDR time to continue, every kid had to be reading, not talking, eyes on book, stay in one place, and get started right away. It took us many many tries to get it past 20 minutes.. but they did it! And they felt such ownership over their accomplishment.. They would beg me for another try to beat their previous times! :)
8) Grade-wide Goal-
After sharing my kid's excitement with my team, we came up with the idea to have a grade-wide Reading Goal that every homeroom worked together to achieve. This created a little bit of healthy competition, as each homeroom was dying to know who read the most each day!
9) Share Your Passion-

My kiddos loved asking me about what I was reading at the time, and many of my stronger readers even read books I was reading after having a conversation with me about it! Reading is so much more fun when you have someone to share your excitement with!
:)
10) Share Your Books-

One thing I started this year that I've never done in the past, was allow my students to take books that belonged to our classroom library home.. I know this seems crazy, but I promise you.. they come back! We talked about how keeping books at home and not bringing them back hurts our class, and Miss McDonald's wallet! I also made my students' parents aware of the policy that if they come home, the must come back to school with their child every day. I think I only had like 2 books that were "misplaced".. but I figure, if they loved the book that much, that tells me they're not getting them from anywhere else.. I can take that one for the team.
I know this seems like a lot.. but once you implement it all, it becomes the most beloved part of your day! There were days where I could enjoy reading a book of my own alongside them!!! Jackpot!
As you can tell, The Book Whisperer AND Daily Five truly
inspired
me because they both really emphasize the importance of kids just
reading
and that spending so much time in interventions means
nothing
if they have no time to apply it! Donalynn Miller suggests we create life long readers by helping guide our students to books that contain the things they enjoy, that spark their interest, or that resonate with them- be it personally, socially, etc. and then giving them time to
read them!!!
By doing this, the hope is that we create this tiny flame that grows over time as they discover the joys, adventures, sorrows, happiness, etc. of books they read... and from my experience, it really works!
What have YOU done to cultivate an environment that loves reading? I'd love to hear your wonderful ideas! :)
I hope you stop by sometime and check out my little blog... I'd love to hear from you! :)
P.S. Are you a California Blogger? Make sure to comment on my
California Bloggy Meet-Up
post so you can be included on our list! :)
Have a wonderful day!
~Miss McDonald :)